I dipped my toes into public speaking in 2011. Since then, I joined a company that promotes public speaking among its employees and have been an advocate for it ever since.
The list below is my attemp at trying to keep count of all the events I am speaking at... and can also be used to track me down and talk to me in person at an upcoming event!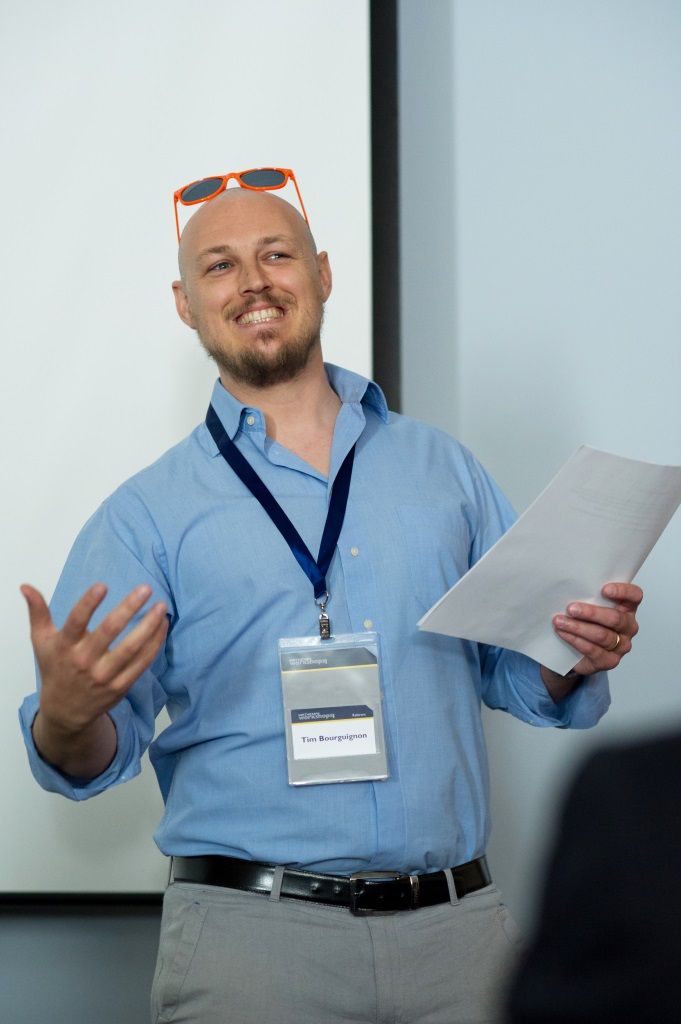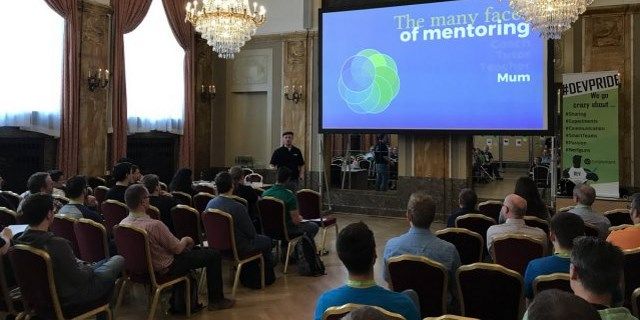 Testimonials
Here's what event organizers have to say about me and my performance on stage at their events:
Tim Bourguignon convinces through his technology independent expertise. As a keynote speaker, he enriched our 2016 community pre-event at the Technical Summit and made the 130 participants not only think but also revise their opinions!"
Jan Schenk - Community Manager Microsoft Deutschland
Tim gave a keynote about mentoring on our Agile Lead Camp in May 2018. It was a joy to follow his presentation full of anecdotes and references to major blockbusters all symbolized through his nice handdrawn slides. Accompanied by his vivid and enthusiastic talk this is a must-see for everyone. Thanks a lot Tim!"
Mukadder Karasu - Orga-Team B-DoSE, arxes-tolina GmbH
We had the pleasure to meet Tim the first time at the Agile Lead Camp where he held this talk about mentoring "You'll never make it alone". We were impressed and invited him at once to the annual Tech Summit of our company to do the same talk. It was really inspiring and supportive for our teams and highly recommended to everyone who deals with people. Thank you, Tim!
Carolin Metzner, Scrum Master, think project! GmbH
Tim convinced us through his professional, but also friendly appearance on the Manage Agile conference. His talk "1001 Pitfalls, Corporate-ScrumMaster Anti-patterns" was very well receivedby the audience, which the evaluations confirmed. We would be glad to have him again in the program of one of our agile conferences."
Alexander Bertler - Project Manager HLMC Events GmbH
Tim has helped us twice on short notice at the TopConf Linz conferences. He delivered top notch talks, about Craftsmanship and Mentoring, that received some of the best attendee ratings. I would strongly encourage you to consider Tim for your next event."
Chris Frei - Topconf Founder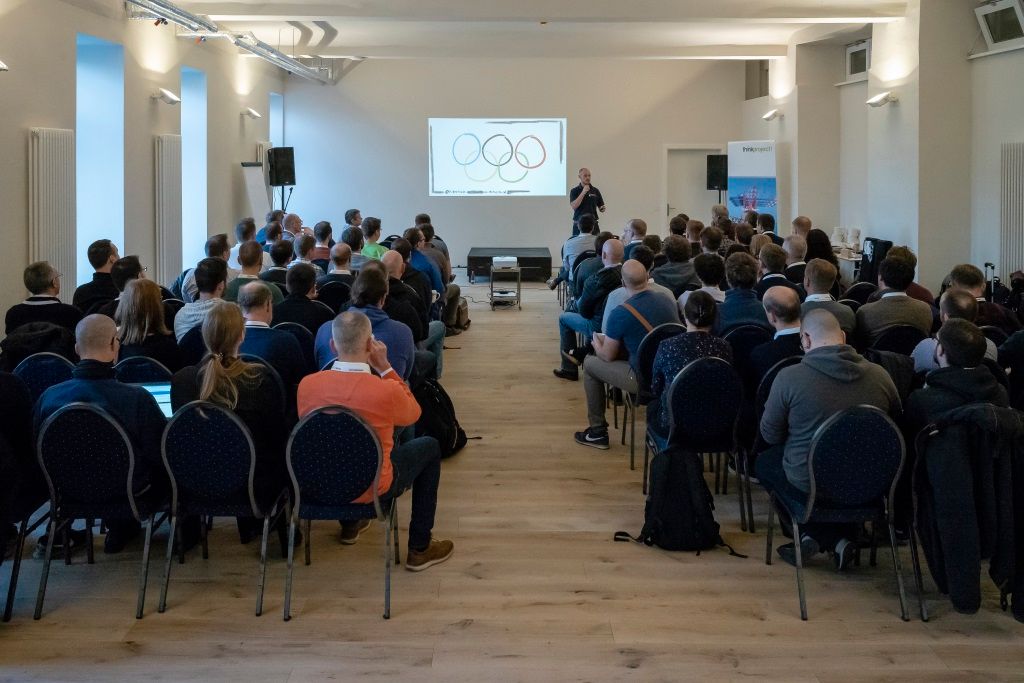 Most accurate speaking-log to date ;)
Last update: 2018.09.04 || Sum:70 || Countries: 8
2019 [2]
2018 [20]
In addition to those talks, I was a conference track moderator at the Manage Agile, Berlin Germany in October 2018. I also reviewed papers for 3 conferences: MATHEMA Campus, Herbstcampus & Javaland and was a member of the program commitee for the first two.
2017 [18]
As hinted in 2016, I started 2017 by building on my two topics: Developer's Journey and Agile Leadership. "The forgotten art of mentoring" talk emerged from DevJourney and overlaps more or less with it depending on the length of the talks.
Here's where you can catch a glimps of me... or where you missed me already:
This year, Vasco Duarte trusted me in hosting a french spinoff of the Scrum Master Toolbox Podcast. We created 6 episodes in french, which were published every saturday during the summer. You can find the episodes here:
And of course, I continued hosting the DevJourney podcast. Find our more on devjourney.info
2016 [9]
In 2016, I stepped a bit out of the tech circuit to concentrate on the soft skills developer need to become excellent. I order to prepare the release of the book I am writing (see here and here), I talked at a few different events.
Building on the experience of the last years, I also created a few new Agile talks that I will probably roll out in 2017 as well.
2015 [5]
Because of some non-work-related hickups, I decided to pull up a little bit on the talks front early in 2015.
Nevertheless, I responded to the challenge of creating a new talk, but not alone. With my colleague Thomas Künneth we created the talk App-ocalypse Now / The backside of your app that we presented a multiple conferences.
On another front, I was guest on the Scrum Master Toolbox Podcast and had the chance to discuss with Vasco Duarte over 5 Episodes about my career path as an agilist and a Scrum Master and some of the learnings I gathered until now.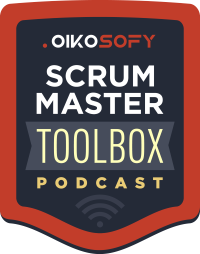 Here is a summary of the talks I gave:
2014 [7]
In 2014 I did some research on the idea or writing a Regex DSL (you can read about all my findings and research process in the blog - the first post of the series is called The birth of SimpleExpression). In this Talk, I describe the idealistic original view of the DSL, the syntaxic research, the implementation and re-work of the language and the final implementation. This research project became another card in my deck called Lost in Translation.
Following the same process, I also wrote about 5 OpenSource libraries that deserve more love. NodaTime, Json.NET, JsonFx, RestSharp and TinyIoC. The first post of the series is called Running a marathon barefoot. This also became a talk with the same name.
Here is the summary of my appearances:
2013 [6]
In 2013 I added two presentations to my deck.
After a very appreciated screencast about Simple.Data at the .NET User Group Franken's Tools Slam (video in German), I pushed the envelope and created a full presentation to introduce Simple.Data (available on slideshare) and was able to present it a couple times.
This encouraged me to explore the world of C# Dynamics further and create add another presentation to my deck: C# Dynamics in the Wild. The slides are also available on slideshare. This talk explores the dynamic keyword of C# 4.0 and its usages in frameworks and applications.
Here is a summary of my appearances:
2012 [2]
Encouraged by a job I partially chose exactly for this reason, I finally stepped up and created my first talk about combining NancyFX and Simple.Data (talk on slideshare) for Rapid Application Development following the Super Duper Happy Path.
I was able to present it twice in 2012:
2011 [1]
---
Photo by Elliot Sloman on Unsplash