Hey, thanks for showing up here, my name is Timothée, or simply Tim.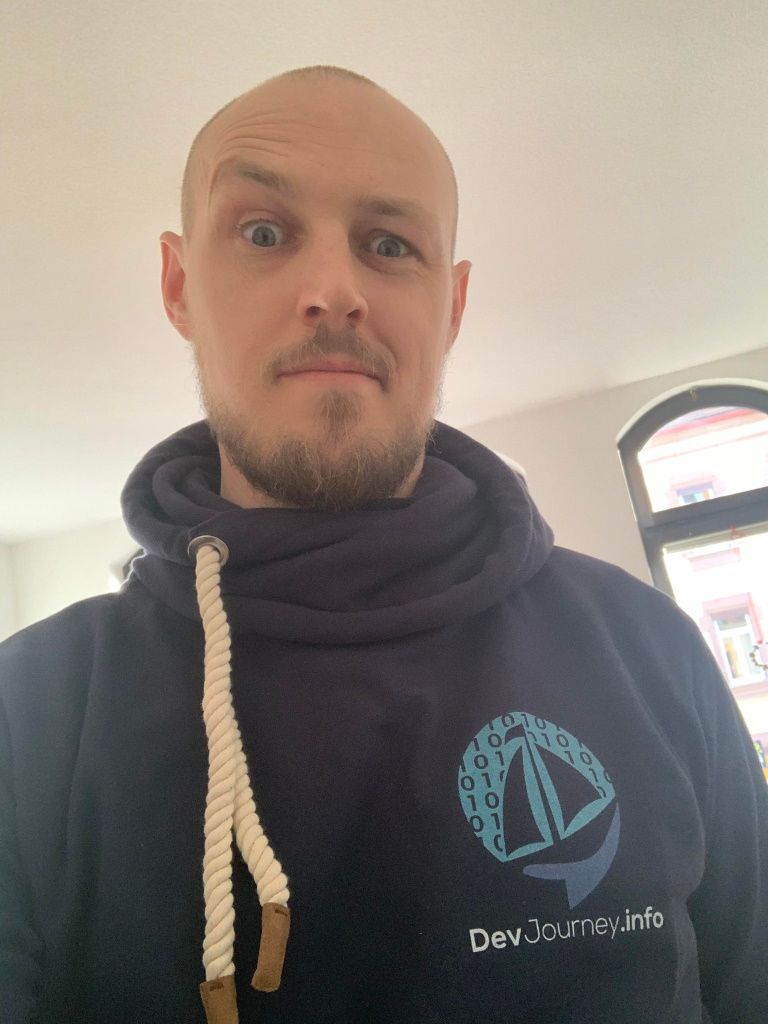 Born and raised in France, after some time in the USA, I settled in Germany with my wife & our three children. Even though I now enjoy both FR & DE citizenships, I am still enjoying life "abroad". Hence the title of this website "Auswanderer Quatsch", literally "Expatriate Nonsense" in German.
I am a passionate software engineer with more than 15 years of experience in building web and desktop applications. I have been leading people and technical teams since 2010 as a tech-lead, scrum master, coach, engineering manager, chief learning officer, international public speaker, mentor and developer advocate. I have grown teams of engineers from 3 to 20 and 20 to 100. I strive when fostering cultures of exchange, respect, growth and learning both with locally and remote.
My goal is to make others be their best!
You are looking for an Engineering Manager, help in Developer Relations, Coaching, Podcasting or something similar at the interface between tech and people? Let's talk!
Side gigs
Talks and Publications
I love to talk, teach and write. I love story telling and narration. I love being on stage and have done so many (MANY) times over the years.
Bio
Feel free to use the following bio.
Timothée has been building synapses between human beings since 1983. As a passionate software developer, a coach, and a mentoring advocate, he takes profound joy in stepping on toes and pushing people to think about their journey. When the sun is up, he acts as the Chief Learning Officer for the MATHEMA GmbH company in Germany and spends as much time as he can with his wife and with [1;3] kids clutched on his back! But when the moon rises, he hosts the Software Developer's Journey podcast (https://devjourney.info) and collects life-stories like others gather stamps or Pokemons.
Want to contact me?
📢 Things I'm interested in:
📃 Being hired
🗣️ Leadership / Mentorship (Leader, Manager, Mentor, Mentee)
🎙️ Podcasting (Author/Listener)
🍫 100% dark chocolate
🥑 Ketosis
🚫 Things I'm not interested in:
🗨️ Can you be my mentor? -> Engage with me on the topic of your choice first!
📇 Contact
Longform thoughts: info at timbourguignon dot fr
Shortform thoughts (most likely to get a quick reply): @timothep
Other ways to find me online, see my work and/or contact me: Github, Dev.To, Speakerdeck, LinkedIn, Xing, Youtube, Patreon, etc.
Want to talk mentoring, DevJourney or something related to software, career  and growth? Let's talk!
(Format inspired by Alice Goldfuss)
---
The opinions expressed herein are my own personal opinions and do not represent my employer's view in any way. The content of this site is placed under "Creative Common Attribution-NonCommercial 4.0 International (CC BY-NC 4.0)" license.
Here's the impressum for this site.