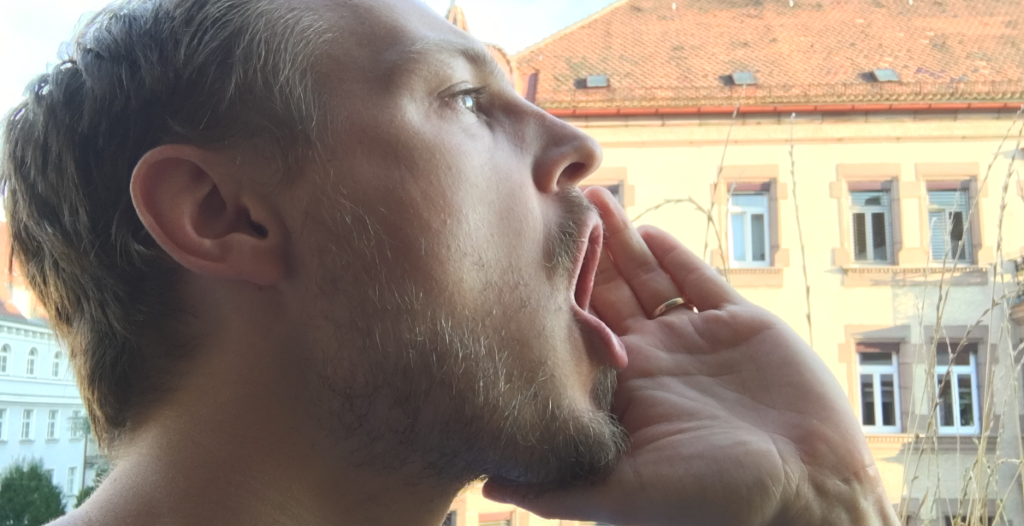 This is part 2 of the "The art of speaking à la Tim" series:
In order to prepare the program of a conference, the program-committee often releases a so called "call for papers" or "call for participations" or sometimes "call for speakers" ; let's call it "CfP".
Everyone can submit a talk, that will be reviewed, sometimes slightly modified and accepted or rejected. Most of the time, if your talk is accepted, you get a free access to most of (or all) the conference.
So what's the journey to answer to a CfP like?
2. The "call for paper"
2.1. Pre-Cfp Preparation
99.9% of the CfPs will ask your for the following:
Title of your talk
Abstract of your talk (500-1000 characters)
Speaker Bio (a short intro about yourself)
Then each conference is free require something else. Among other things, I've seen the following:
Speaker picture
Subtitle
Key learning
What to expect
Tags
Additional links
Company information
Comment to the committee
Pay attention to the language of the conference. Even though I spoke in Germany, Austria and France until now, I answered many CfPs where the official language was English. For me it's not much of a problem since I write primarily in English. But if you tend to work in another language first, be aware you might have to translate it someday and account for the required translation, review and correction time.
2.2. The title and the abstract
This is the make or break part of your submission.
First you need a catchy start to make the reader want to read further. Remember, the program committee is not going to linger on a talk that sounds boring. Similarly, attendees of a conference will have multiple talks to chose from. Your title and abstract (if not your name) are your only marketing tools to get people to walk into your talk.
This catchy start should be a nice title (with some pop-culture reference or a play on words), and the beginning of your abstract should somehow build upon it. In a few words you should set the scene, show the problem you are tackling and if possible talk to your reader's experience and emotions to make them bond with your topic.
It should be clear who the target of the talk is and the intended audience, as well as what each targeted group should expect to get out of it.
Attempt to write a short paragraph (as if writing to the program-committee) to explain why this talk is an absolute must-have. In my experience, if I feel like such a comment would be needed, it often means the abstract is missing something...
Finally, write 2 or 3 different versions of your abstracts. Let a few person review them. And iterate on it.
2.3. Answer to the CfP
This is where you jump into the cold water and actually submit your talk to a conference.
Some conferences have a hard deadline "submit until 30.07.2016, midnight GMT", some have a soft deadline "submit until we've got a program we like":
If you are facing a soft deadline: go for it, NOW, it might be too late already!
If the conference has a hard deadline: it depends. Some CfPs tools let you modify your submissions until the end. In this case, submit right away. If the review process is open to anyone, I tend to submit right away as well in order to get comments early and use the provided feedback loop intensively! Otherwise, I tend to wait a little to give my abstracts some time to evolve. But don't wait for the last day. I got fooled by time-zones once and could not submit at the end.
A small reminder:
At this point, you just wrote an abstract and submitted it, you don't have the talk yet and it is OK! Unless you are damn well known, only a few submissions will be accepted. In other words, in order to answer to the CfP, you need to be confident enough in your work, but put only the minimum effort needed to have a strong submission. In some cases it will mean having 80% of the talk ready, while in some others 10% will be OK.
If you don't want to take my word for it, follow the twitter hashtag of a conference in the day(s) leading to it. You will invariably read a speaker "bragging" on how he (it's somehow never a "she") is "writing slides" a few hours from the deadline. To be clear, I'm not encouraging such a last-minute workflow but hinting at working with priorities in mind.
Finally, let the committee judge if your talk is good enough for the conference. Don't underestimate yourself and refrain from submitting for whatever reason. If you are confident that you have something to say, go ahead and submit.
2.4. What happens next?
And now you just have to wait.
If your talk is accepted you will get a "final confirmation" Email before the program is set online. If your talk is rejected, you "most often" get a rejection email in time... most often.
You are free to submit multiple talks to one conference (I currently have 4 talks I can submit pretty much everywhere). Some conferences try to have speakers talk multiple times while some others try to keep the speaker panel as diverse as it gets and accept only one talk per person. As I said, give the committee the ammunition to chose from. They know best what they need.
Sometime, you will still end up with a rejection, and that's normal. You can always contact the committee and try to get some feedback on your submission. If the committee members also took part into the organisation of the conference, take into account that they will somehow be brain dead in the days right after. Ask politely and give them an easy way out like _"maybe it just didn't fit in the direction you wanted to take the conference, but if you spotted something in the abstract that I could improve for the next submission, it would be very helpful".
---
This ends the Call for Paper part. In the next one, we will finally go into preparing the talk itself.