A few weeks ago, a neighbor sent me this picture of our house. It was taken some time between its construction in 190x and the beginning of World War II. Unfortunately, there is no exact date. I thought the house was built in 1902, but above the 3rd floor is a shield written "ANNO 190x". The last digit doesn't look like a "2" to me though. I also searched for the store "Colonialwaren Christine Baier" but I could not find any reference. "Colonialwaren" were import products from the colonies: tea, coffee, tobacco etc.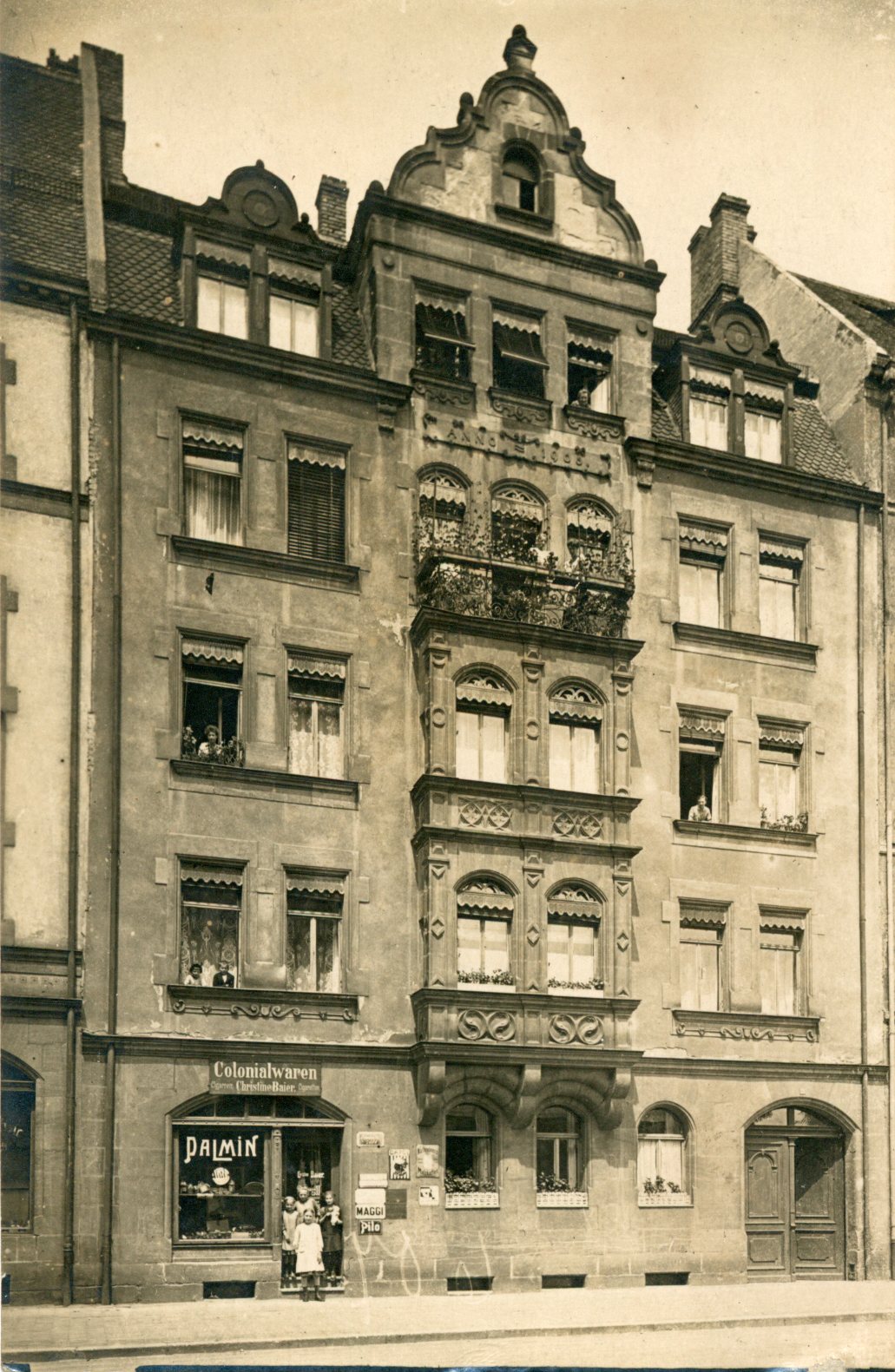 Below is a recent picture. I had always wondered why the left window on ground level was opened as it is. As you can see, the house lost some of its features toward the top. The inscription is gone, the sculptures under the windows on the 1st and 4th floor are gone, the top windows also lost a lot of features, the topmost structure had 3 small stone sculptures that aren't there anymore, one basement window is also gone...
I wonder how the house looked after World War II, how much of the current house actually is from 190x and how much was rebuilt almost identically. I'm keeping my eyes open for other pictures...
Did you notice any other difference?