Yesterday, I finally found and took the time to complete my DIY streaming softboxes. Until now, I had only one office light (seen on the left). I turned it up against the wall to illuminate my face. The result is, but my face is lit from one side only. The idea for those softboxes was to bring two similar light sources, with a more diffuse light-source, which could be changed both in intensity and temperature during the day. Therefore, I decided to use the IKEA TRÅDFRI product line.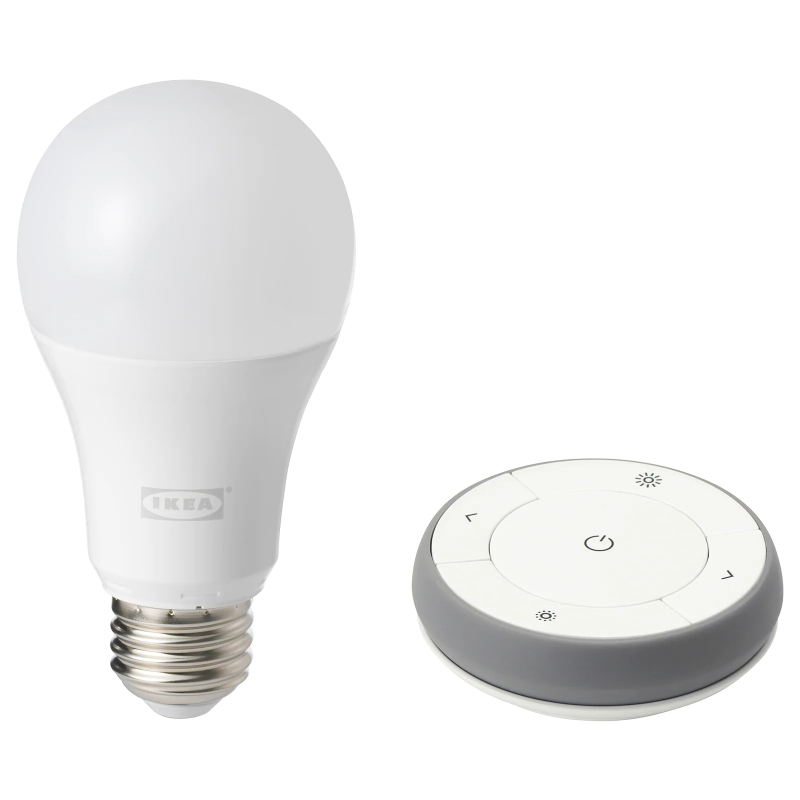 Here are the components I used:
IKEA TRÅDFRI Remote ~10€ (I trigger both boxes together with one)
IKEA TRÅDFRI lightbulb white spectrum ~8€
IKEA KOMPLEMENT Box (25x27x12 cm) ~5€
Lightbulb holder, power cable, and electric wiring tools ~5€
Aluminum-foil (for the inside of the box)
Thick plastic foil
Staple Gun
Costs: 28€ for one box with remote, 51€ for two with one remote.
The building instructions are very easy:
Prepare sheets of aluminum to cover the inside of the box. The goal is to reflect the light from every direction and have a "bigger light source". I did this so that folding the box would "lock the sheets in place".
Fold the box with the foil trapped inside and add the lightbulb holder showing in from one corner.
Don't forget to add the lightbulb 😅
Connect the lightbulb holder to the power cable and test the light.
Connect the remote to the light bulb and test the connection.
Fold the thick plastic foil and staple it on the outside of the box.
Here are some more detailed pictures, taken after the fact: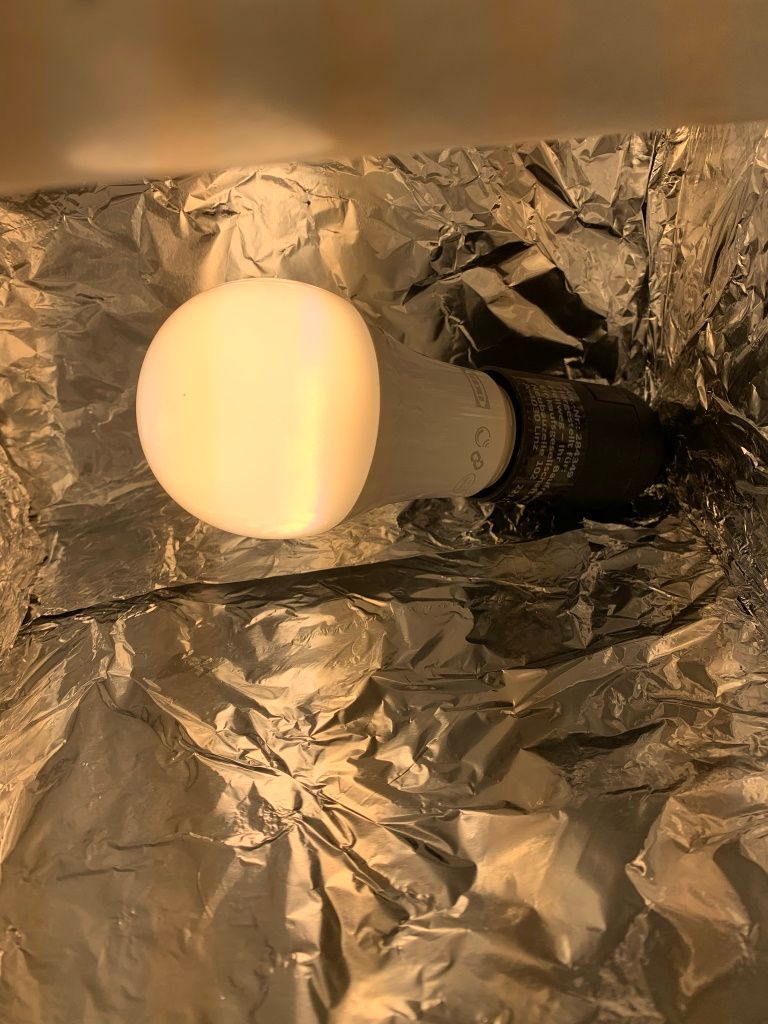 And the result: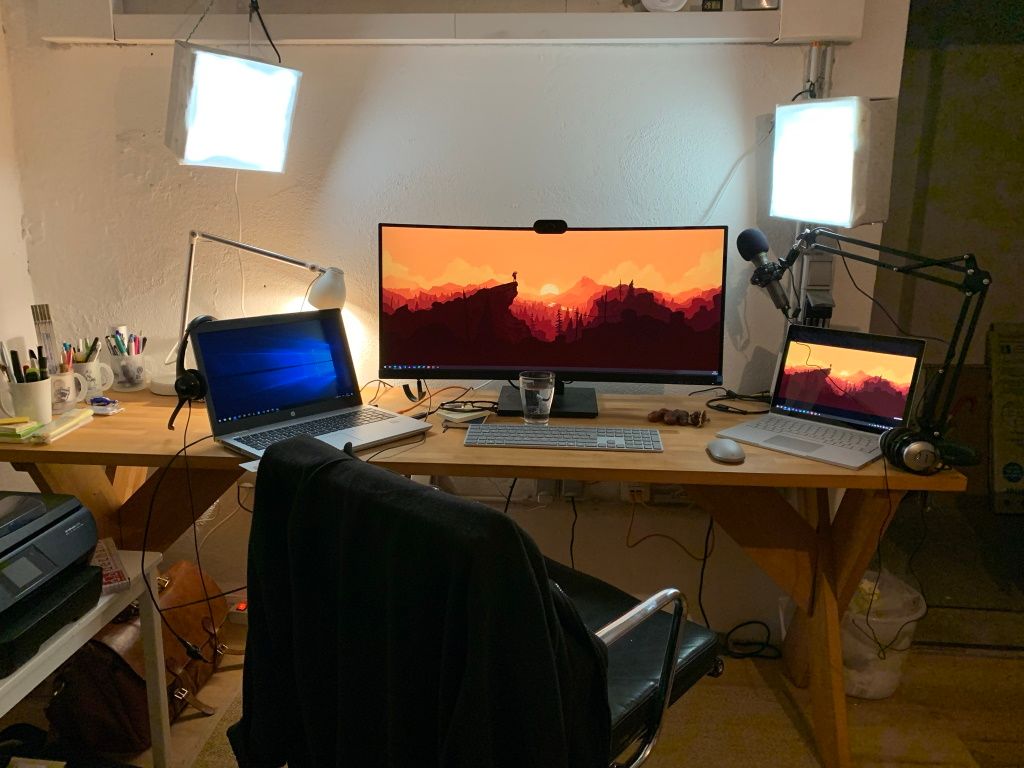 As soon as the ceiling of my basement is insulated (~November-December 2020), I'll add acoustic foam at some key places on the walls. I'm also researching standing desks. And finally, I'll have to work on the back of my office (what you can see behind me when I'm on camera). It currently is a giant stack of cardboard boxes!
But now, it's your turn, make me dream:
What does your homeoffice setup look like?
Which cool details did you add to your setup?
Anything on your todo list?
What should I do?